Las Vegas High Performance Speed Shop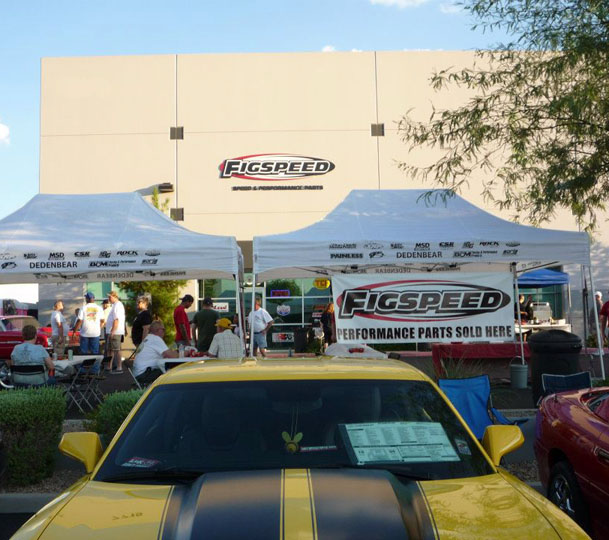 The Figspeed sportsman tech & support trailer program was a "vision" of Les Figueroa's in the mid 1990's.
For 9 years, 1988 thru 1996 Les traveled the country to every NHRA National event, the Indy 500 for the month of May and select IHRA Nationals & NHRA Divisional events for Mallory Ignition. During his travels, he saw the need for a sportsman based trailer support program at the "grass roots level". Many companies did not have the resources to attend these "sportsman only events". In 1997, Figspeed was no longer a vision, but a reality.
And now, June of 2010, Figspeed has a full retail store located in Henderson, NV.
On the Mallory trailer Les (and other Mallory techs) serviced racers first hand in the classes of, Top Fuel, Funny Car, Top Alcohol, Pro Stock and all the sportsman categories and classes. Magnetos, distributors, CD ignitions all tested and "trouble shooted" first hand. We built & tested complete fuel systems and flowed fuel pumps on the "only" flow bench in the pits for the Pro's and Sportsman racers alike. A great education for someone in their early 20's. At that time the test equipment on the Mallory trailer was "state of the art". Without going into details, Mallory was responsible for many final round wins, several "explosions", many "Records" and "World Championships".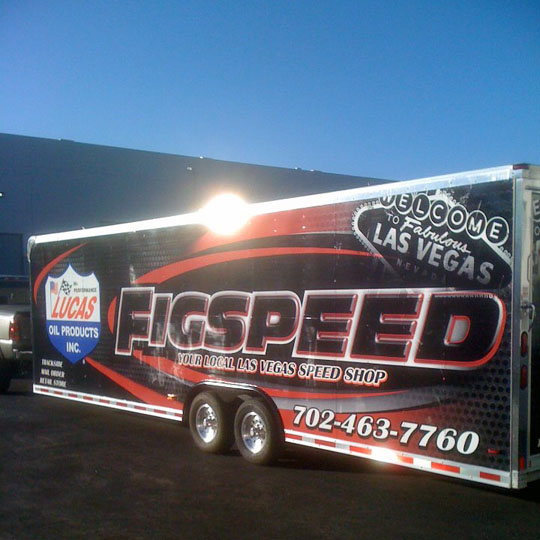 What this translates into is a "encyclopedia of vast knowledge, contacts and resources" that carries over to the "Figspeed tech & support trailer program". The support from these companies over the years (Auto Meter, Aeromotive, B&M, Borla, Dedenbear, Hurst, MSD, Moser, McLeod, Race Pak, Ron Davis Products, Painless Wiring & XRP) has made it possible for the Figspeed trailer to attend events at race tracks across the country to help service and troubleshoot issues first hand. If not for the support of these companies, this would never of been possible.
With the continuing support of these companies it is possible for the sportsman racers to continue racing when mis-haps happen at the races.
We race, we travel the highway and we answer the phone to help you select the correct parts the first time! Figspeed wants you, "The Sportsman Racer" to feel confident when you talk to us!
We are always adding items to our "online store", if you don't see it call us!
Thru the years the Figspeed Tech & Support trailer has been a staple at many NHRA, IHRA & Bracket races, we hope to see you there.
Sincerely,
Figspeed